New To Taos?
Start Here!
Call Mariposa Today At
575-758-5600
For all your Taos Real Estate Needs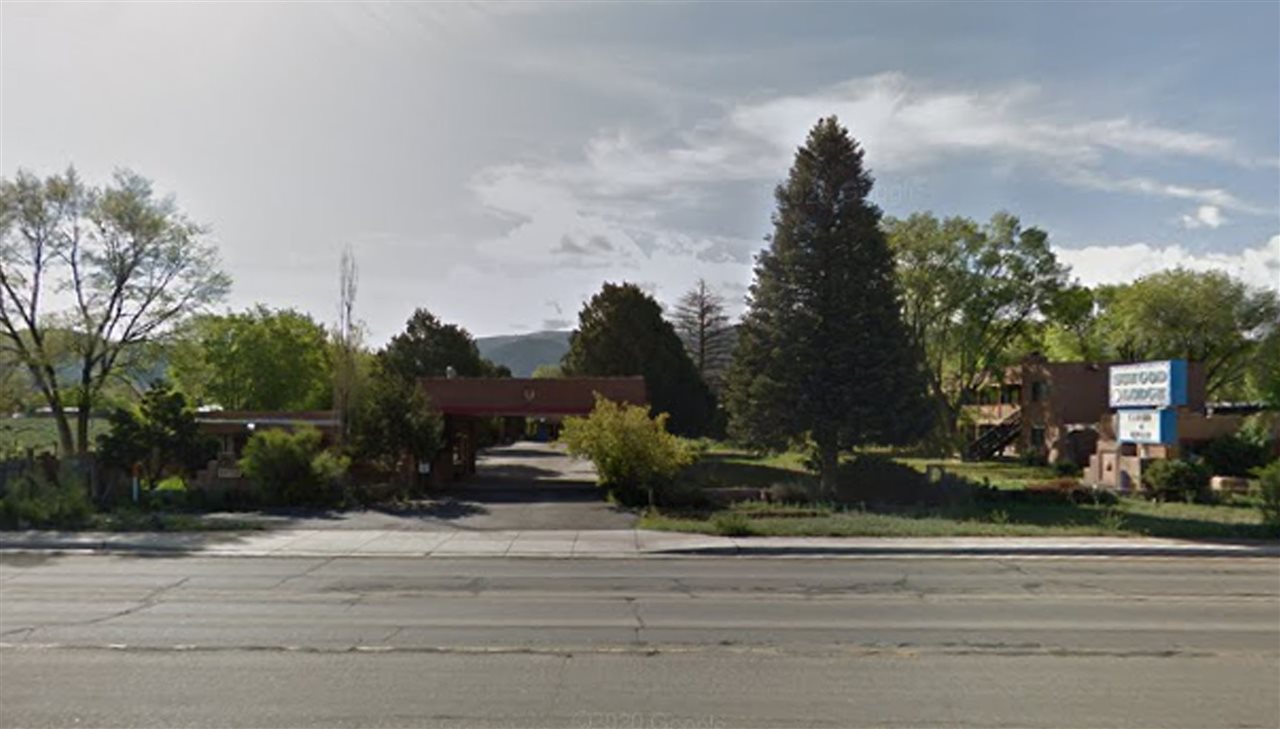 ABOUT THIS PROPERTY
MLS#: 105271
Price: $1300000
Address: 919 Paseo del Pueblo Sur
City: Taos
State: NM
Zip: 87571
Agent: Dee Doubleday
Office: Mariposa Realty of Taos
Image Gallery (Click To See Larger)




















DESCRIPTION
The Sun God Lodge has been a Taos icon for nearly seventy years. Providing lodging for tourists wishing to venture off Route 66 and truly experience the "Wild West", it was considered a boutique motel before boutique was in. It had a large open design when first built and progressed over the years to its current configuration in the classic Spanish design of accommodations surrounding a large gathering area such as a courtyard. The Sun God was a fine example of Southwestern Motor Court architecture then and now. Fans of the 1988 Ivan Reitman film "Twins", with Danny DeVito and Arnold Schwarzenegger will recognize the Sun God as the motel the characters stayed in while waiting to visit the Whispering Pines Artist Colony (aka & the Mabel Dodge Lujan Compound). The rooms varied in amenities, some including Kiva fireplaces and all with colorful SW accents. It was renovated in 1994 but has fallen into disrepair and needs someone to bring it back to life. It could be restored as a motor hotel, or made into condos, apartments or possibly even a business park. Currently a four-building 59-unit motel, the Sun God could be split into multiple one-bedroom units and an equally large number of studio units with full or ¾-baths and kitchenettes. Prevailing rental rates in Taos average $1,100 - $1,300 per month for a one-bedroom unit and $800 -$1,000 per month for a studio unit. Small office spaces could generate slightly higher rents. Don't miss this great opportunity to own some iconic Taos!